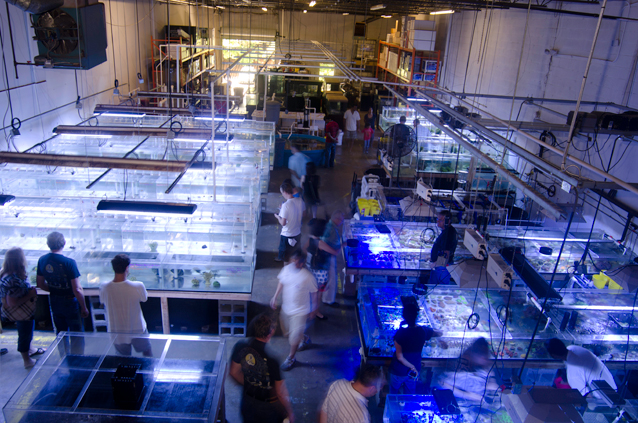 Saltwater Fish for sale, and more...
The Fish Store - Atlanta's home for saltwater aquariums, fish,
and the people who love them.
With the largest selection of fish and corals in the Southeast, The Fish Store offers choices to fit all experience levels and budgets. We are a full-service store, with aquariums for sale of all sizes, and an aquarium maintenance service company all under one roof.
Saltwater Fish for Sale
Our fish range from the classic standards, like clownfish and yellow tangs, all the way to super-exotic fish, like the Japanese Dragon Eel, Brazilian Sea Horses, Rhinopias, and many, many more. Visiting our store is like entering a world of exotic tropical fish, without the long lines downtown.
Coral for Sale
Corals add variety and color to any tank. Our coral selection is very large, with a wide variety of colors and shapes. Take your time perusing our tanks and find the ones perfect for your home aquarium.
Aquariums
Whether you are looking for a new home aquarium or want to put a saltwater aquarium into your office, we have many choices for you. We can also have tanks custom made for you, so you can always be assured of a perfect match for your needs.
Maintenance
Keeping your tank clean and water perfectly clear are vitally important to the health of your fish. We offer full maintenance services, whether you just need a visit once a month, once a week, installation, or anywhere in between, we have an Aquarium Maintenance company in-house to take care of your tank when you want them to.
We look forward to your visit to The Fish Store!